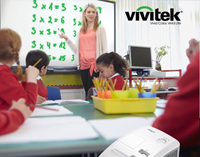 October 18, 2016
VIVITEK BRINGS INTERACTIVITY AND COLLABORATION INTO SPACE LIMITED EDUCATION SETTINGS
the successors to its highly popular interactive family of ultra-short throw projectors with the introduction of the innovative DH759USTi and D756USTi. These two advanced Full HD and WXGA resolution ultra-short throw interactive projectors offer increased ease of use, functionality and connectivity over their predecessors.
Read more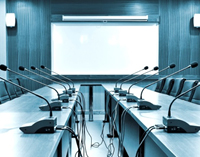 October 18, 2016
Vivitek Launches the DU7090Z, A Laser Projector Offering Complete Connectivity
Vivitek, a leading brand of visual display products, presents the new DU7090Z laser projector. Its laser phosphor optical engine design delivers a long lasting light source and its mercury-free system makes for an environmentally friendly projector. Offering DLP technology with BrilliantColor™ for a vibrant and rich picture quality delivering a brightness of 6,000 ANSI lumens and WUXGA resolution, this large venue laser projector offers impressively vivid colours and sharp images. Built lamp-free and capable of delivering up to 20,000 hours of operational time, it provides low total cost of ownership and requires minimal maintenance, making it perfectly suited to heavy-duty 24/7 usage.
Read more


Go To Top